Place: Barcelona's European Parliament Bureau – Passeig de Gràcia, 90, 1st floor

Schedule: Monday June 26th 2017 // 12pm to 2pm (CET)

Streaming: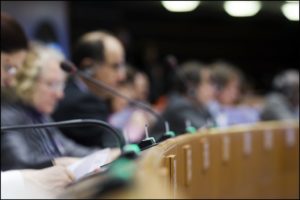 The European Parliament Bureau at Barcelona, in collaboration with Dimmons Research Group from IN3/UOC, organize a debate about the European Parliament Resolution on Sharing Economy, related with "Procomuns Forum of Public Policies Co-creation for a Commons-based Sharing Economy". This activity is outside the core program, it's free-access.

We will count with Nicola Danti, the rapporteur

L'objectiu d'aquest esdeveniment previ és debatre la Resolución europea des de la perspectiva de Catalunya, Barcelona i el model procomú d'economia col.laborativa.

Report of European Parliament on Sharing Economy
Interventions:
Welcoming: Maria Teresa Calvo Mayals (European Parliament Barcelona's Bureau chief)
Moderation: Karma Peiró (Nacio Digital newspaper director)
Introduction: Mayo Fuster Morell (Dimmons IN3 UOC & Procomuns)
Intervention: Nicola Danti (Parlamentari Europeu)
Opinions & reactions to European Resolution:
Intervention:  Francesca Bria – Chief Technology and Innovation Officer (Barcelona City Council)
Intervention: Generalitat de Catalunya (Catalonia's Autonomic Government)
Intervention: Yochai Benkler (Prof. Berkman's Center, Harvard University)
Reaction to interventions: Nicola Danti
Conclusions: Guido Smorto (Dimmons IN3 UOC)
This event will be in English, Catalan and Italian, there will be translation service
Attendance confirmation is needed through e-mail to epbarcelona@europarl.europa.eu o by phone to 93 272 20 44.
Guardar
Save
Save